PHOTO
__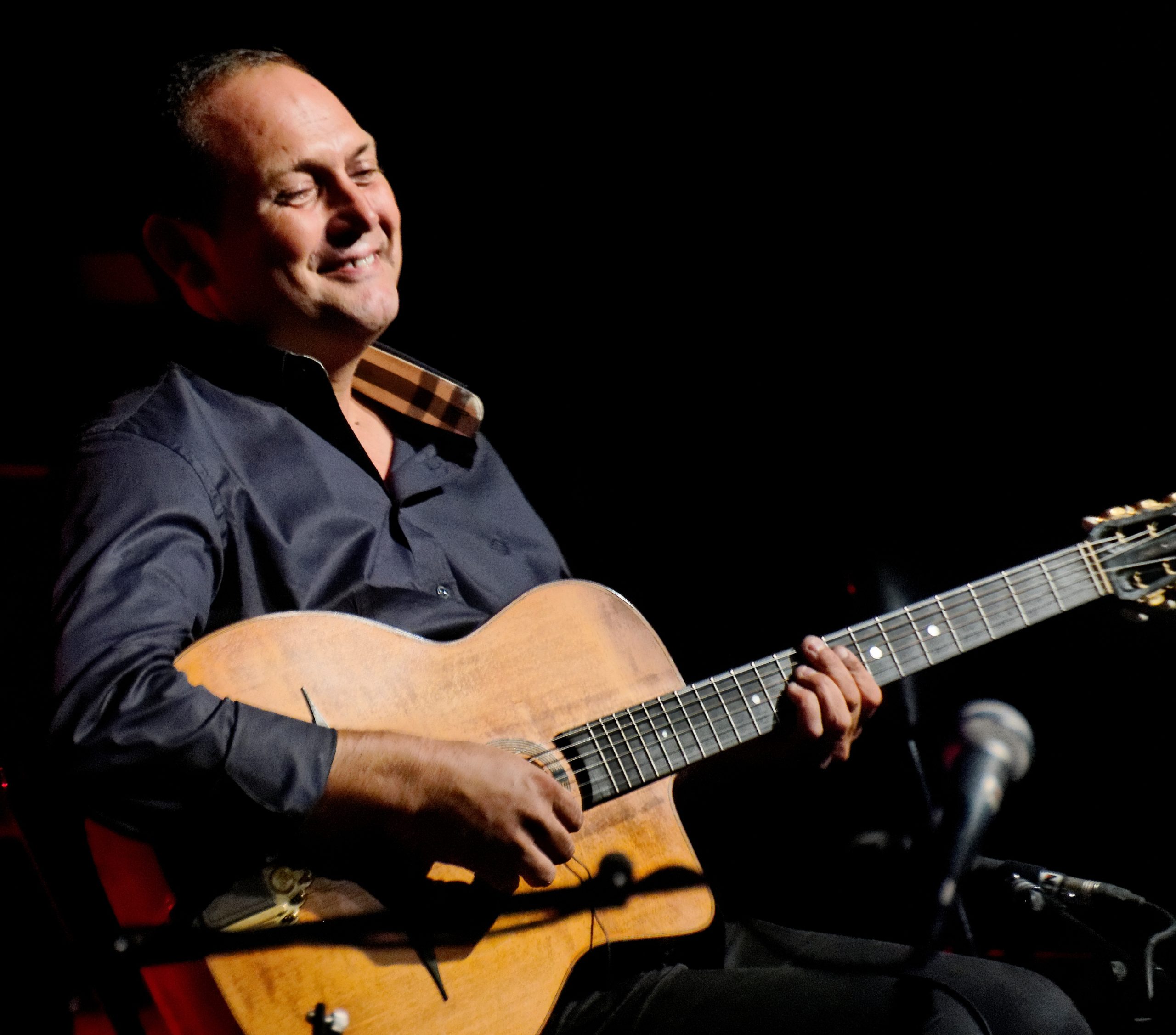 BIO
__

Stochelo Rosenberg was born in a Gypsy camp on 19 February 1968, the first son of Mimer Rosenberg and Metz Grunholz.
He started playing the guitar when he was 10 years old, rather late for a boy in a family which consists of all musicians. He learned to play the guitar from his father and his uncle Wasso Grunholz, but most of all he learned by listening to the records of his hero, Django Reinhardt. Together with his cousins Nous'che and Nonnie Rosenberg they formed a trio and played mostly at festivals in their Gypsy communities in Holland, Belgium, Germany and Austria
In 1989 they played at the Django Reinhardt festival in Samois sur Seine, France. Directly after this performance their first CD 'Seresta' was launched. This was the start of an ongoing career with over 60 CD/DVD recording and highlights as Stéphane Grapelli's 85th birthday Celebration Concert at Carnegie Hall in June 1993.
Stochelo has developed into a world class artist and composer. He has written several beautiful pieces of music. In the beginning he played a Jacques Favino guitar, and later he was able to buy an old Selmer guitar, number 504. The legendary Django played the same model of guitar with the number 503.
Like many of his contemporaries, Stochelo loves to improvise, and like many of his predecessors, he is searching for new challenges. He likes to try new ways of playing, but always with the solid underpinning of his first love: the music of Django Reinhardt.