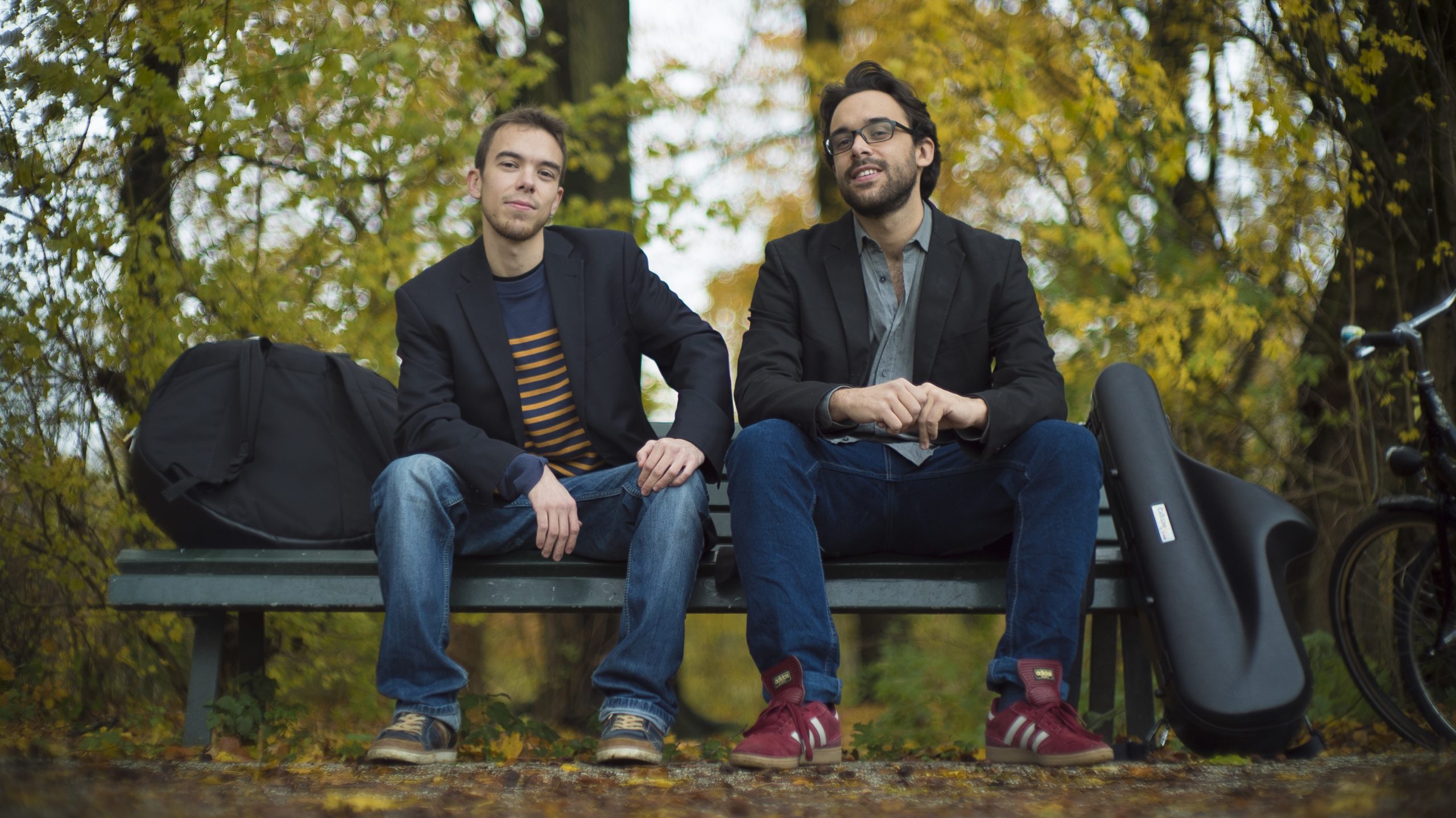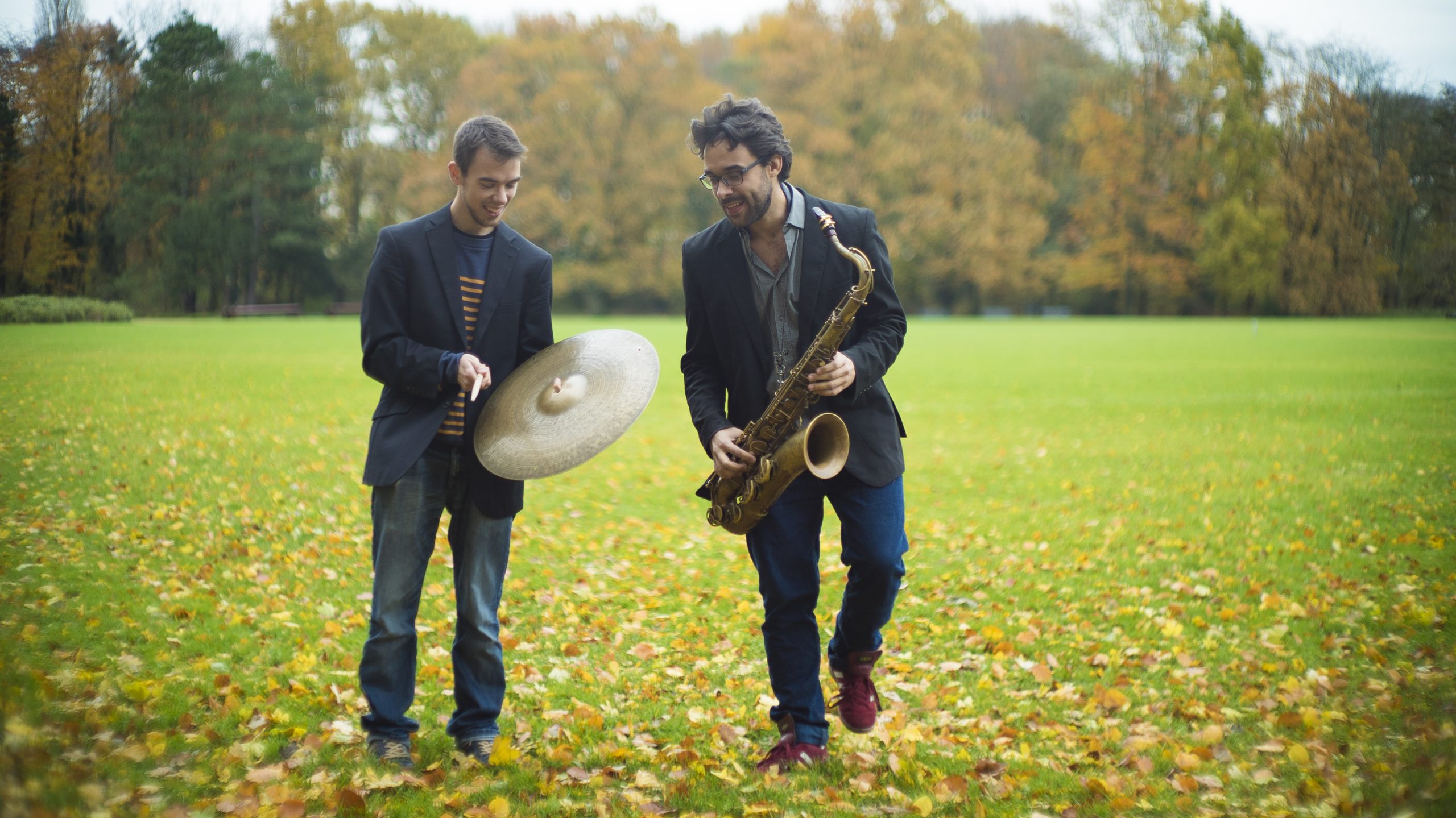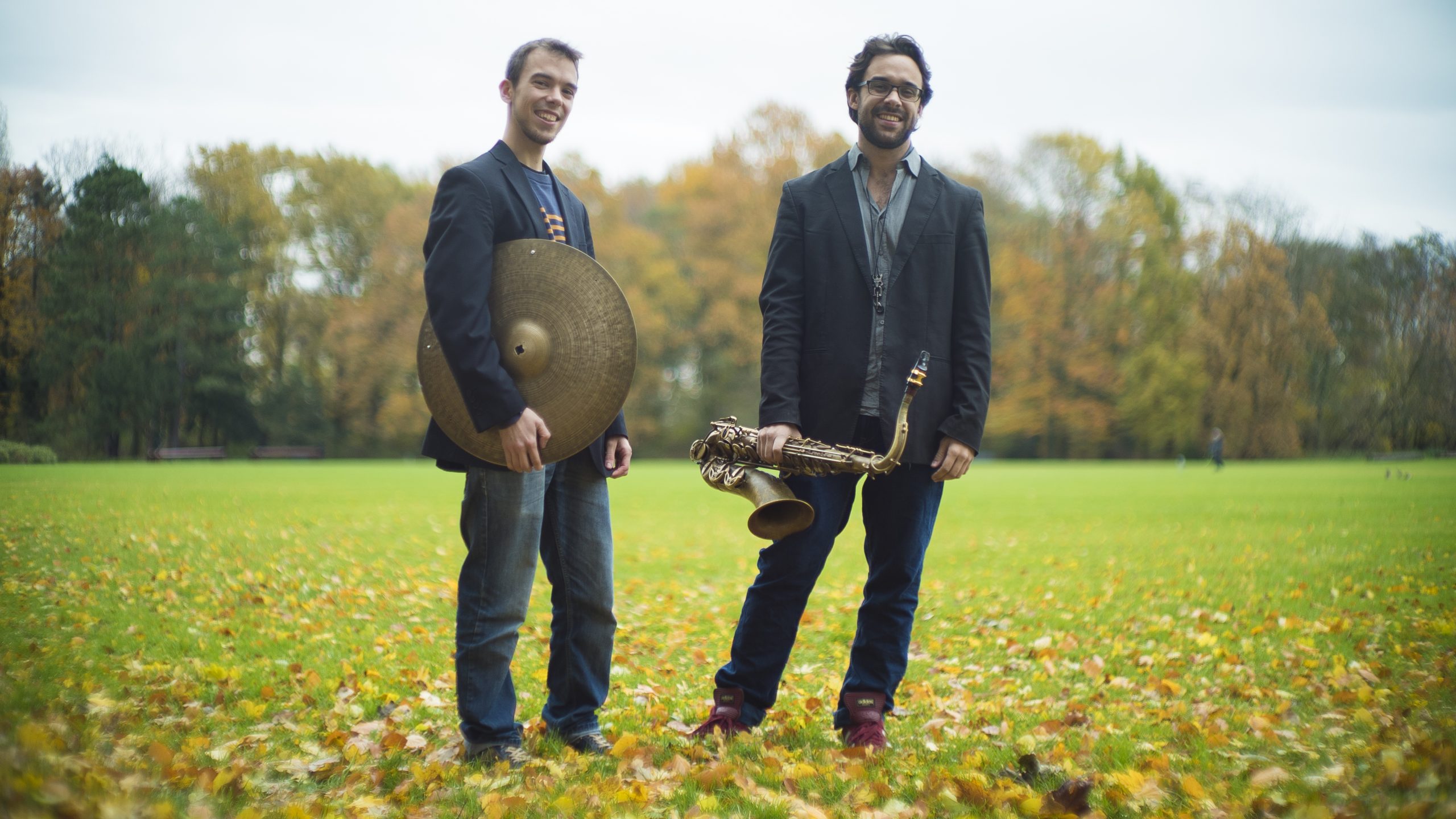 BIO
__

The Casares brothers (Lluc, saxophonist and Joan, drummer) are some of the most talented young musicians to have emerged in the Barcelona Jazz scene during the last few years. They grew up in a musical family (his father, Pau Casares, is a reputed Jazz clarinetist) and they were soon active in the domestic and international Jazz scene.
Lluc Casares (Barcelona, 1990) grew up surrounded by the sounds of Sonny Stitt and Louis Armstrong, but also The Afro-Cuban All-Stars or Earth, Wind and Fire. He has been a member of the prestigious Artist Diploma Ensemble at the Juilliard School of Music. Since his time at Juilliard, Lluc got the chance to study with masters Wynton Marsalis, Kenny Washington, Ben Wolfe, Charles Neidich, Ted Rosenthal and Ron Blake. Before that, Lluc got his Bachelors' degree at ESMUC (Escola Superior de Música de Catalunya) and his Masters' at Conservatorium Van Amsterdam, studying with the local legend Ferdinand Povel and having the chance to spend one semester at Temple University (Philadelphia) with Dick Oatts.
Lluc has performed in major Jazz festivals around Europe like the North Sea Jazz Festival, Montreux Jazz Festival, Marciac Jazz Festival, Jazz Middelhein, Baloise Session, and Festival de Jazz de Terrassa among others and venues like Dizzy's Club Coca Cola and Fat Cat in NYC, Bimhuis in Amsterdam and Jamboree in Barcelona.
Lluc has recorded more than 20 albums as a sideman. His first release as a leader, "RED" (Temps Records 2015) made possible for him to play under his name at the most important venues in Amsterdam and Barcelona. "Sketches Overseas" (Outside In Music, 2018) is Lluc's last album and features Joel Ross, Philip Dizack, Addison Frei, Mark Lewandowski and Francesco Ciniglio. It's been awarded as "Jazz album of the year" by the Enderrock magazine in Catalonia.
Joan Casares (Barcelona, 1993) first taught himself to play drums as a child, and later attended the ESMUC school, where he got his Bachelors' degree. He spent some time in New York, where he took lessons from legendary drummer Kenny Washington and, later on, was accepted to do his Masters' in the Conservatorium Van Amsterdam with drummer Martijn Vink. He then attended the Temple University in Philadelphia, studying with the great drummer Rodney Green. During these periods he had the opportunity to play with top-class musicians like Vincent Herring, Logan Richardson, Dick Oatts or Peter Bernstein.
Joan has been leading (with trumpet player Oriol Vallès) the band Smack Dab which has released four albums so far: "Live at Jamboree" (La Cúpula, 2018), "Smack 7 Dab" (Fresh Sound, 2016), "Smack Dab" (featuring Jesse Davis)" (Discmedi, 2015), and "555" (an EP dedicated to the 5th anniversary of the band). Besides Smack Dab he also is in front of the band TRO, with Pere Miró and Xavi Castillo, who have released two albums: "S'apropa Tempesta", (Fresh Sound-Swing Alley, 2019) and "TRO" (Aladid Records, 2017). Joan has recently toured Europe as part of "The Bop Collective", a band led by saxophonist Irene Reig, promoting the albums "Iaspis" (The Changes, 2019) and "The Bop Collective" (Discmedi, 2018). They won the audience award of the Dutch Jazz Competition 2018.
On top of all those projects Joan and Lluc are also co-leading The Casares Brothers band. This project has been around for more than 10 years and has featured some of the most talented young musicians in Barcelona and New York. The band placed second in the "Keep An Eye International Competition 2017" competing with bands from New York, Los Angeles, Berlin and London.