VIDEO
__

FOTO
__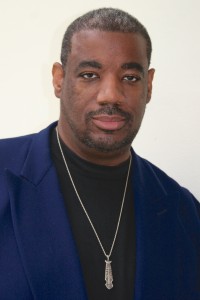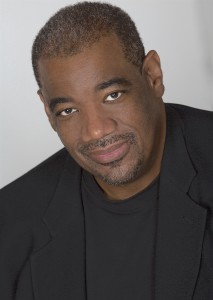 Clic aquí para descargar estas fotos en alta resolución: 1 · 2
OTHER LANGUAGES
__
bio in english
BIO
__
El vocalista más importante de su generación
Newsweek
Uno de los pocos vocalistas masculinos verdaderamente dotados surgidos en los últimos años
The Los Angeles Times
Hay muy pocas cosas que Mahogany no pueda cantar
Whitney Balliet, The New Yorker
Nacido en Kansas City en 1958, Mahogany empezó tocando el clarinete, para pasar después al piano y, mas tarde, al saxo barítono. Pero no descubrió su verdadero talento, el de cantante, hasta su último año en el instituto. En esta época trabajó con varios grupos de R&B y, a partir de los años ochenta, empezó a interesarse por el Jazz, tomando como modelos a Jon Hendricks, Al Jarreau y Eddie Jefferson.
Su primera grabación, Double Rainbow (1993), fue un éxito inmediato, con su sabia combinación de blues, improvisaciones "be-bop" y baladas. Fue seguida por otros tres discos para la discográfica Enja:, and was followed by Songs and Moments (1994), You Got What It Takes (1995), y Pussy Cat Dues (2000). En 1995, Kevin firmó con el sello Warner Brothers, para el que grabó: Kevin Mahogany (1996), Another Time, Another Place (1997), My Romance (1998) y Portrait of Kevin Mahogany (2000). En 2002 Telark Records publicó Pride and Joy (2002) un tributo a la música de la era Motown. En 2003 publicó Warming Up Kansas City para la discográfica Jazz Empress. Finalmente, y en 2004, Kevin creó su propio sello discográfico, Mahogany Music, para el que grabó Kevin Mahogany Big Band, y To Johnny Hartman.
Una de sus grabaciones mas celebradas es The Coltrane-Hartman Fantasy (2010), unto al saxofonista Tony Lakatos, una sesión concebida como la continuación del legendario disco John Coltrane & Johnny Hartman editado por Impulse! en 1963.
Mahogany ha participado además en proyectos tan diversos como "Kansas City" (la celebrada película de Robert Altman), "Monk On Monk" (una visión de Thelonious Monk a cargo de su hijo) ó "(Clint) Eastwood After Hours". También ha participado en docenas de sesiones de grabación como invitado de músicos de la talla de Ray Brown ó Elvin Jones.
Dotado de una espléndida voz de barítono, Kevin Mahogany se ha situado en nuestros días como el cantante masculino de Jazz mas respetado, por su capacidad de interpretar todo tipo de material, Jazz moderno, Blues, Baladas y clásicos de la era del Swing con igual maestría.
1958-2017, DEP.