VIDEO
__

PHOTO
__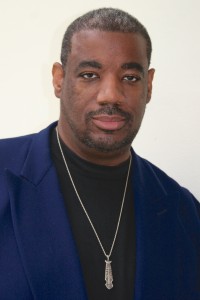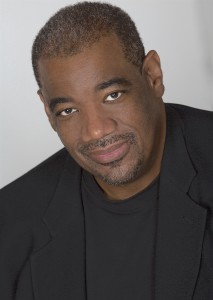 Click here to download these photos in high resolution: 1 · 2
OTROS IDIOMAS
__
biografía en castellano
BIO
__
"The standout Jazz vocalist of his generation"
Newsweek
"There is little Mahogany cannot do"
Whitney Balliet, The New Yorker
"Mahogany is one of the first truly gifted male vocalists to emerge in years"
The LA Times
Vocalist, businessman and educator Kevin Mahogany has set the standard for Jazz vocalists during the last three decades.
His broad baritone voice was forged in his hometown of Kansas City, where he learned to swing like Charlie Parker, shout the blues like Big Joe Turner, and cry a ballad like Lester Young – while extending, elaborating and refining the Jazz vocal legacies of Lambert, Hendricks & Ross, Eddie Jefferson and Al Jarreau.
Mahogany played piano, clarinet and baritone saxophone before he started singing in high school. He played saxophone on his first professional gig with Eddie Baker's New Breed Orchestra. Mahogany studied with local Jazz legend Ahmad Aladeen at the Charlie Parker Academy, and matriculated at Baker University in Baldwin, Kansas, where he formed a Jazz vocal choir and earned a BFA in Music, English and Drama in 1981. He returned home and joined a nine-piece horn band called Robinson-Pike. He later formed two R&B-centric bands; The Apollos and Mahogany. In 1991 he toured with the NRE Trio, and was featured on pianist Frank Mantooth's 1993 CD, Dangerous Precedent.
Specializing in performing seldom-heard songs, Mahogany's recordings range from the kinetic big band bravura of Pussy Cat Dues (featuring ex-Mingus sidemen Jimmy Knepper and Charles McPherson with the WDR Big Band) to Pride and Joy, his ebullient Motown tribute featuring the music of Stevie Wonder, Marvin Gaye, The Temptations, Gladys Knight, Michael Jackson and Smokey Robinson.
Mahogany's debut recording, Double Rainbow (1993), was released on the Enja label, and was followed by Songs and Moments (1994), You Got What It Takes (1995), and Pussy Cat Dues (2000). He also did four albums for Warner Brothers: Kevin Mahogany (1996), Another Time, Another Place (1997), My Romance (1998) and Portrait of Kevin Mahogany (2000). He has also recorded for Telarc, Pride and Joy (2002) and Jazz Empress, Warming Up Kansas City (2003). In 2004 Kevin started his own Mahogany Jazz label with the help of Rick Cioffi, his business partner, and released two CDs: Kevin Mahogany Big Band, and To Johnny Hartman.
One of his most celebrated recordings is The Coltrane-Hartman Fantasy (2010), featuring tenor saxophonist Tony Lakatos, and conceived as a continuation of the legendary 1963 Impulse recording, John Coltrane and Johnny Hartman.
In addition to being a trend-setting leader of the first order, Mahogany has also been a highly in demand sideman and guest artist with a select cadre of Jazz stars. He has recorded with T.S. Monk (Monk on Monk), The Ray Brown Trio (Christmas Songs With Ray Brown), Marlena Shaw (Dangerous), Roseanna Vitro (Passion Dance), Carl Allen (Testimonial), Barbara Morrison (Visit Me) and Elvin Jones (It Don't Mean A Thing). To prove the broadness of his interests and talents, Kevin has even published his own magazine, The Jazz Singer, and, in1996, Mahogany made his screen debut in the 1996 Robert Altman film Kansas City, portraying a character based on blues singer Big Joe Turner, and was also featured on the film's soundtrack.
Mahogany is also an exceptional teacher, as evidenced by his well-received work teaching at the Berklee College of Music in Boston and the University of Miami. He received an Honorary Degree from his alma mater, Baker University, in 2001.
1958-2017, RIP.