VIDEO
__

PHOTO
__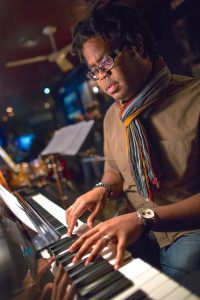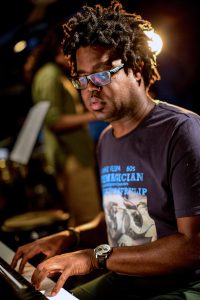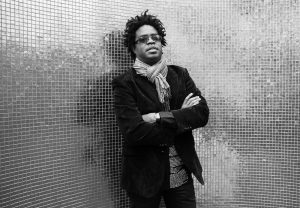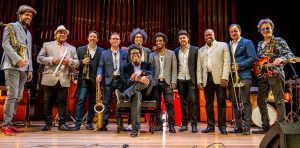 Click here to download in HD: 1 – 2 – 3 – 4 – 5
OTHER LANGUAGES
__
Biografía en castellano
BIO
__
Born in Pinar del Rio in 1974, Iván "Melón" Lewis is a Cuban pianist, composer and producer living in Spain since 1998. He received classical music training and graduated from the prestigious National School of Art (ENA) in Havana. His professional career begins at the age of 20, touring Latin-America, Europe, the U.S. and Canada as part of the well-known Cuban salsa singer Issac Delgado's band.
Iván has been leading his own Quartet since 2003, participating in several of the most prestigious Jazz festivals around the world, like The Montreux Jazz Festival, Jazz in Marciac, Montreal Jazz Festival, Jazz en Tête, Nice Jazz Festival, Festival de Jazz de Vitoria, Festival de Jazz de Barcelona, Jazzuv Xalapa Festival de Jazz (Mexico) etc., and sharing the stage with world-class Jazz artists like Mulgrew Miller, Bebo Valdés, John Hicks, Giovanni Hidalgo, Jerry González, Joe Lovano, Paquito D'Rivera or Wynton Marsalis, among many others.
A very versatile Musician, "Melón" has developed a parallel career playing and recording with some of the best established Spanish, Portuguese and Cuban popular Artists, like Issac Delgado, Soledad Giménez, Joan Manuel Serrat, Joaquín Sabina, Victoria Abril, Ainhoa Arteta, Javier Limón, Mariza, and -specially- Buika, with whom he has cooperated for more than five years.
For the last 10 years, Lewis has appeared in some of the most famous venues around the World, like the Disney Concert Hall in Los Angeles, The Town Hall, The Lincoln Center and The Blue Note Jazz Club in New York, The Kennedy Center in Washington, Fábrica de Arte Cubano of Havana, Yoshi's Jazz Club in San Francisco, l'Olympia in Paris, Teatro Jorge Eliecer Gaitán in Bogotá, Palau de la Música in Barcelona, Teatro Lope de Vega in Madrid, "El Lunario" of the Auditorio Nacional de Ciudad México or The Queen Elizabeth Hall in London.
Iván can be seen (with Buika) in Pedro Almodovar's 2010 movie "La piel que habito".
Also in 2010, "Melón" released his first album, "Travesía" (Universal), featuring some of the most important musicians in the international Jazz scene. And, the same year, he published his book "Beyond Salsa Piano", where he analyzes the role of the piano in the development of Cuban popular music from the 90's on.
In 2013, Lewis was a Latin Grammy nominee for Recording of the Year, as a producer for the track "La Nave Del Olvido" included in Buika's album "La Noche Más Larga".
His second recording, "Ayer y hoy" (Cezanne Producciones), came out in 2015, obtaining two Latin Grammy nominations (Best Latin Jazz Album and Best New Artist). The album is currently available through the most popular digital platforms.
After being appointed Doctor Honoris Causa by the Universidad del Sur (Mérida, México) in 2017, Iván just published his third album, "Iván "Melón" Lewis & The Cuban Swing Express" (Cezanne Producciones), combining evergreens by Perez Prado, Benny Moré and Ernesto Lecuona with reworked Herbie Hancock, Michael Jackson and Rolling Stones songs, as well as with his own original compositions.