VIDEO
____

FOTO
____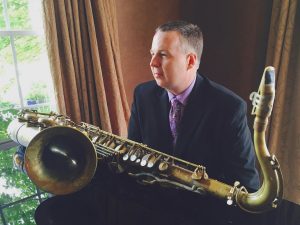 Clic aquí para descargar esta foto en alta resolución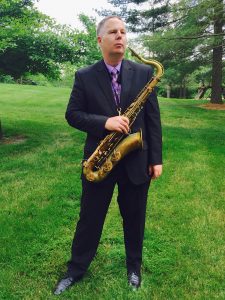 Clic aquí para descargar esta foto en alta resolución

Clic aquí para descargar esta foto en alta resolución
OTHER LANGUAGES
____
bio in english
BIO
____
Harry Allen nació en Maryland en 1966, aunque creció en un suburbio de  Los  Angeles. Su padre, que trabajó como baterista profesional en su  juventud, le  animó en su carrera  musical, que inició tocando el clarinete,  pasando más tarde al saxo tenor.
Durante su época escolar en Newport, Rhode Island, empezó a  interesarse por el Jazz, escuchando discos de Lester Young y Ben Webster  (sus  influencias  mas  notables   hasta  el  día  de  hoy).
Su  siguiente paso fue matricularse en la Rutgers University, donde se  diplomó en música en 1988. Para entonces ya trabajaba a tiempo parcial  como profesional, al lado de Bucky Pizzarelli, Ruby Braff y  George Masso.
Durante los siguientes años Harry trabajó de forma constante, en lo  que el define como "mi período formativo" al lado de músicos como Warren  Vaché,  Dave McKenna,  Kenny  Barron, Major  Holley, Maxine Sullivan, Milt Hinton, Kenny Davern, Jack Sheldon y, especialmente Oliver Jackson, con  quíen  efectuó  tres  giras  europeas. Ha trabajado también con Kenny Burrell, Rosemary Clooney, Flip Phillips, Scott Hamilton, Harry "Sweets" Edison, John Pizzarelli, Bucky Pizzarelli, Gus Johnson, Jeff Hamilton y Terry Gibbs
Ha publicado una treintena de discos como lider, entre los que se podrían destacar "How long is this thing been  going on" (1989),  "Someone to light up my life",  "Are you having any fun" (1991), "I  know that  you know" (1992), "Tenors anyone" (1999) "Eu nao quero dançar" (1998), "Christmas in Swingtime" (2000) además de otros discos junto a Bobbie Norris, Ronny White y Oliver Jackson .
Harry Allen puede encuadrarse en el movimiento conocido cómo  "neoclásico"  dentro del  Jazz mas ortodoxo: bebiendo en las fuentes de  los grandes saxofonistas de los años cuarenta, como Webster, Young ó Hawkins, e incorporando las concepciones aportadas por Stan Getz, Zoot Sims y Al Cohn en los años cincuenta, ha  desarrollado un estilo propio, que une a la  robustez del sonido con la sensibilidad en la interpretación. Gran  especialista en las baladas, es asimismo un excelente "swingman",  imaginativo y  directo .