VIDEO
__

PHOTO
__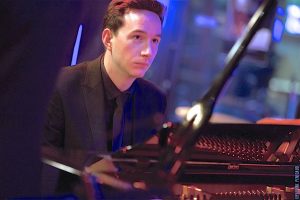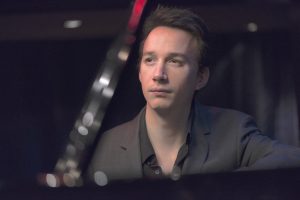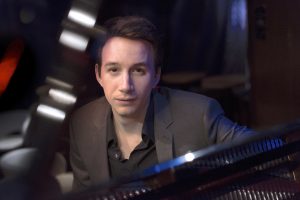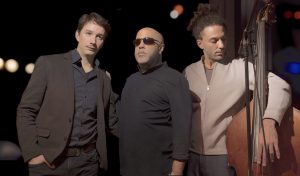 Download HD pictures: 1 – 2 – 3 – 4
BIO
__
Frederic Nardin was born in Saint Rémy, France, in 1987. He started playing the piano at age 5, and as a very young man he atended the Conservatoire National de Chalon sur Saône, where he first studied "classical" music and later Jazz arranging and composition. He was 19 years old when he graduated and, at age 23, got his master's degree at the Conservatoire National Supérieur de Musique et de Danse de Paris.
In 2010, and whith his friends Jon Boutellier, Bastien Ballaz et David Enhco, he created "The Amazing Keystone Big Band", a 18-piece orchestra which has had the opportunity to cooperate with great Artists such as Quincy Jones, Rhoda Scott, Cécile Mc Lorin Salvant, ZAZ, Charles Aznavour, Liz Mc Comb, Nikki Yanofsky, James Carter, Gregory Porter & Kellylee Evans, Christine & Ingrid Jensen or Bill Mobley.
As a young talented and prolific pianist, he is the winner of the 2016 Django Reinhardt Prize (Best Musician of the Year) by the French Jazz Academy.
Fred Nardin is always into new musical adventures, like "Le Carnaval Jazz des Animaux", a project with The Amazing Keystone Big Band, just as successful as their previous work "Peter and the wolf … and Jazz".
Fred has also become a sideman of choice around the Jazz scene in Paris for artists such as Jesse Davis, Scott Hamilton, Charnett Moffett, Stefano DiBattista, Didier Lockwood, Evan Christopher, Ralph Lalama, Ga'l Horellou, Sophie Alour and vocalists such as Nancy Harms, Natalia M. King, Robin McKelle, Bria Skonberg or Cecile McLorin Salvant.
His album "Opening", a project with his own compositions and arrangements, was recorded alongside Leon Parker on drums and Or Bareket on bass. The terrific playing of this Trio, their complicity, musicality and creativity make this album a marvel which ought to be on any jazz lover's shelf and will certainly lead to more successful enjoyable and vibrant albums together.