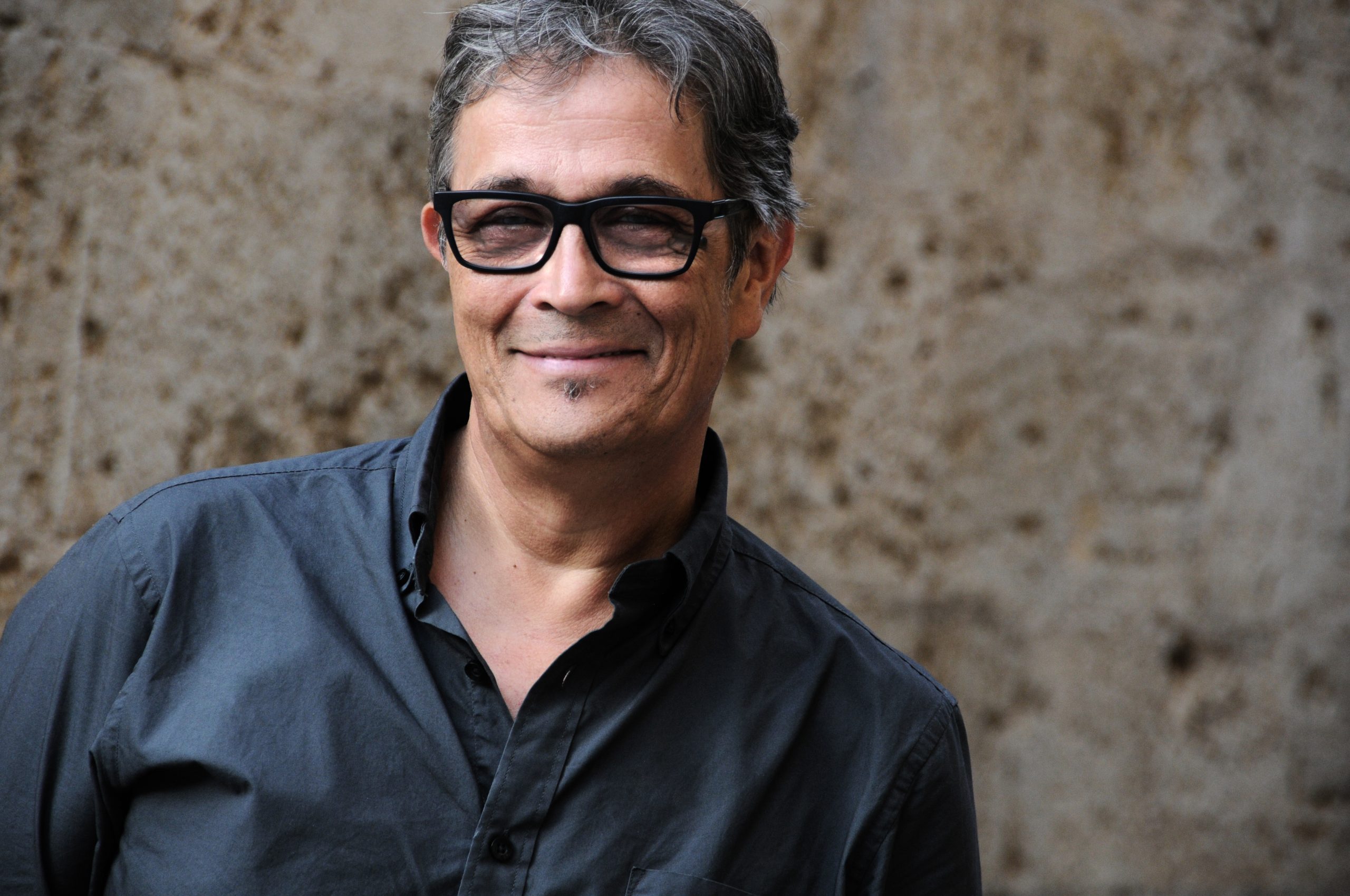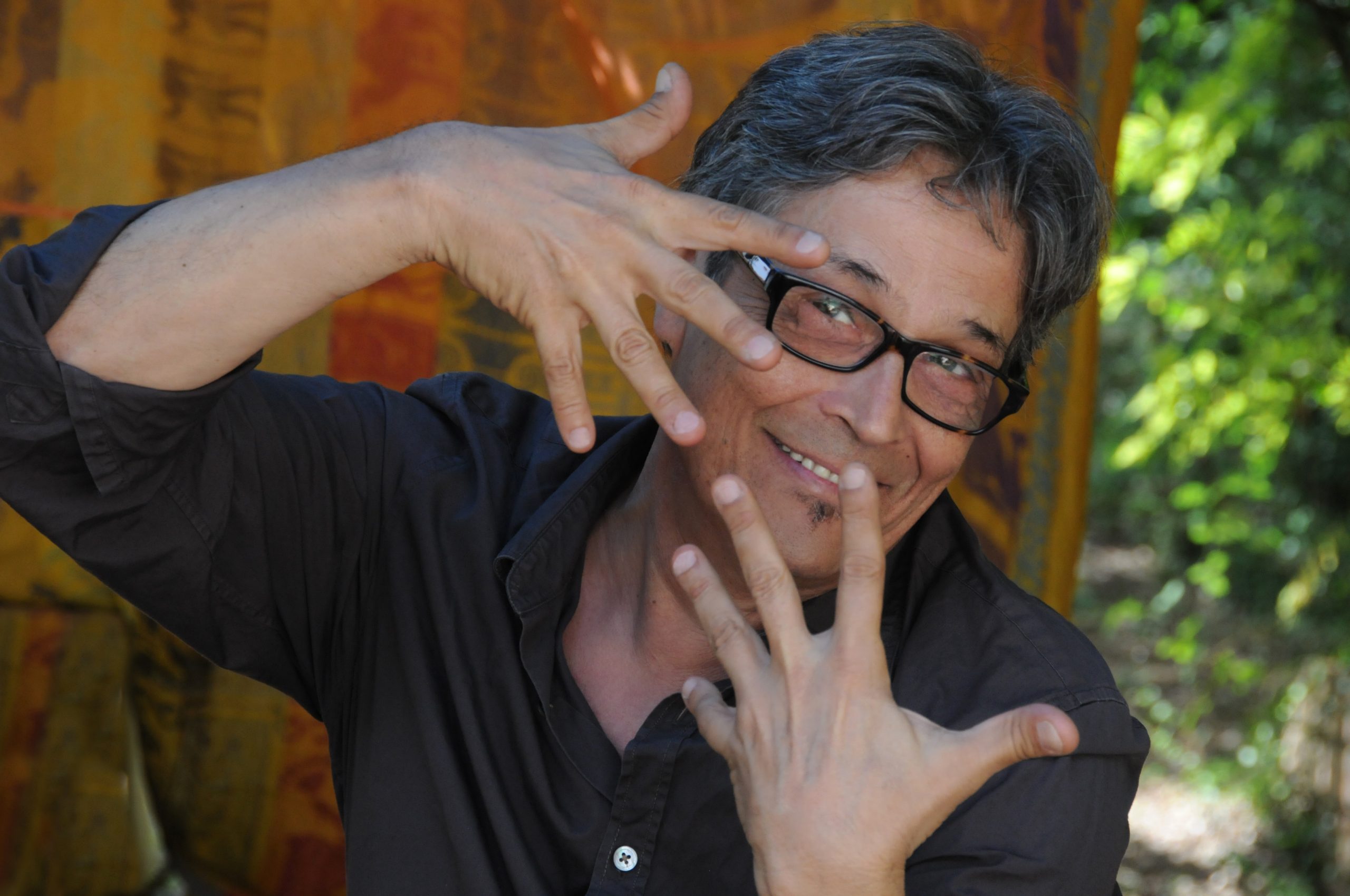 OTROS IDIOMAS
__
bio en español
BIO
__
Sebastian "Chano" Domínguez was born in Cadiz, Spain, in 1960. His first contact with music came through his father, a big Flamenco music fan. When he was only eight, his parents bought him his first instrument, a Flamenco guitar. Entirely self-taught, he learned how to play listening to his father's Flamenco records and playing with his friends. At age 16 became a member of his church's choir and started playing the organ, until he discovered the piano and got captivated by its sound.
Chano was soon playing in local folk music groups, and in 1978 he founded his first band, CAI, and began to compose and arrange his own music. With this band, he recorded his first album (for CBS) in 1978: Más allá de nuestras mentes diminutas. CAI published a total of three albums with the same record company and became one of the greatest exponents of the late 70s' musical movement known as "Andalusian Rock". The group disbanded in 1981 and, after that period, Chano became more interested in Jazz.
By the mid 80s, Chano started establishing his own, personal style. In 1986 won first price at the International Young Talent's Award competition held in Palma de Mallorca, and in 1987 he appeared at the International Festival of the EBU in Sweden with the now legendary group HISCADIX. In 1988-1989 he toured Germany and Belgium. In 1990 he was a finalist at the Martial Solal International Piano Competition in Paris.
Chano formed his own trio in 1992, with the purpose of merging Flamenco rhythms with Jazz structures. He presented his new project at the International Award for Young Jazz Talents held in Ibiza, and he won First Prize. Driven by this professional recognition to his concept of merging Jazz and Flamenco, Chano released his first album as a leader, Chano (Nuba Records), featuring bassist Javier Colina and drummer Guillermo McGill, plus guests Jorge Pardo, Carles Benavent and Agustín Carbonell "El Bola", among others.
In 1994 he released a new program with Jorge Pardo, Diez de Paco, based on compositions of guitarist Paco de Lucía. The recording received great reviews and accolades (including Maestro Paco de Lucía's), and it has nowadays become a cult album. In 1996, Chano recorded Hecho a mano (Nuba Records), and in 1997 he released Coplas de Madrugá with the unique singer "Martirio". He also wrote the soundtrack for the movie Siempre hay un camino a la derecha by film-director José Luis García Sánchez. He was asked to represent Spain in the MIDEM convention of 1997 (held in Miami) performing in a two-piano setting with Michel Camilo. That same year Chano released En Directo – Piano Solo, recorded live at the Café Central in Madrid, which won the "Best Jazz Album of 1998" award by the Cuadernos de Jazz Magazine, as well as the "Best Jazz Album" at the Spain Music Awards.
In 1998, he was asked by Spanish popular singer and actress Ana Belen to compose, arrange and produce the album Lorquiana, about the work of poet Federico García Lorca. He toured with the project "Son Cubano & Flamenco" (also featuring Gonzalo Rubalcaba) and performed in China, Colombia, Germany, Argentina and Cuba. In 1999 Chano released Iman, awarded "Best Jazz Album of 1999" at the Spain Music Awards.
In 2000 he produced and conducted the recording of composer Marta Valdés' album Tú no sospechas, and toured Spain with this project in the spring of 2001. Chano was the only Spanish musician to appear in Fernando Trueba's Oscar-winning movie Calle 54, which premiered in Spain in late 2000, and won a nomination for the 2001 Latin Grammy Awards. His 2002 album Mira como viene (Lola Records) won a Grammy nomination in the Latin Jazz section. In 2003 he performed with Wynton Marsalis and the Lincoln Center Jazz Orchestra at the Lincoln Center in New York, premiering Chano's De Cádiz a New Orleans, a major work orchestrated by Luis Vidal. He also had the opportunity to tour the US and Spain with Wynton Marsalis.
Several other recordings were released during that period: Con Alma (Venus Records, 2003), Chano Dominguez 1993-2003 (Nuba Records), Acoplados (with Martirio and the RTVE Orchestra), and Acércate más (RTVE Music, 2005).
In the Summer of 2005 Chano toured briefly with Jack DeJohnette's Quintet, and also performed with his own group in some of the most prestigious European Jazz festivals: Montreux, North Sea Jazz, Marciac, Vienne, Florence and Vienna.
In 2006 Chano released Cuentos del mundo (2006 LKY Records-Sunnyside Records), a non-Jazz family project featuring tales and kids songs. Later in 2006, Chano Dominguez put together a larger band: NEW FLAMENCO SOUND (Verve, Universal), a new look at combining Jazz and Flamenco music, touring Spain and Mexico. In 2007 he performed in Latvia (with the Liepjaja Symphony Orchestra) and at the La cité de la Musique Festival in Paris. In late 2009, Chano released a live CD/DVD with Paquito D' Rivera called "Quartier Latin" (Opus Music/ElukeyaRecords. In 2010, Chano was awarded once more, this time by the Spanish Music Academy, for his work Piano Ibérico (EMI) about Spanish composers Granados, Falla or Mompou, and also recorded with Wynton Marsalis and the JALCO the music of The Vitoria Suite.
In 2011 he revisited Miles Davis' classic recording "Kind of Blue" with a Spanish tinge, a project created for the Barcelona Jazz Festival. This was the first collaboration between Chano Dominguez and Blue Note Records and was nominated for the 2012 Grammy Awards. He has recently premiered the program Chano Revisited, his debut as a symphonic composer.